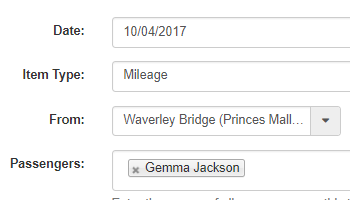 Submit Expenses
Staff and freelancers submit and track expenses claims on a simple online form. Trip distances (and mileage payments) are calculated automatically. Users can track their submitted claims as they wait for payment - and freelancers can use a single login to submit expenses for all their clients.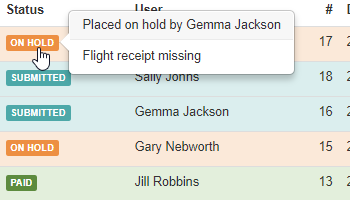 Process Expenses
Finance staff can easily track outstanding claims, flag claims that need more information, and mark claims as paid. The system checks budget, project and VAT details as the user submits claims, so there's much less need to followup invalid details than on a paper or Excel based system.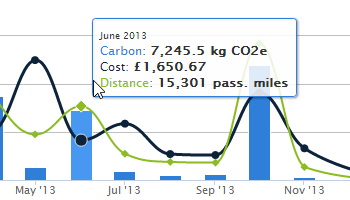 Understand Business Travel
Detailed data on the cost, distance and carbon impact of business travel - broken down by project and budget - allows everyone from users to management to understand where and how savings can be made. If you report carbon impacts, the system also provides all the business travel data you need.
Get started in minutes
claimexpenses.com is optimised for small to medium sized organisations that currently use paper forms or spreadsheet templates. Register an account, add your lists of projects and budgets, and you're up and running.
Hassle-free user control
Simply tell us how to recognise your organisation's email addresses, and we'll automatically grant basic access to anyone with a work inbox. You can still manually invite external users, or give people extra permissions.
Detailed data export
For more detailed analysis and reporting, export a single Excel sheet with full line-item details of all your company's claims for a time period. No more manually collating data - get answers, fast.
Organisations and individuals operating in the arts and cultural industries in Scotland may be eligible for our subsidised plan, thanks to funding through Creative Carbon Scotland.
Paid plans are simply based on the normal number of users submitting claims to your organisation each month. Users who submit claims infrequently will only be counted in the months they are active, and administrators who only process claims won't be counted at all. These are soft limits - we'll only review your subscription if your organisation routinely exceeds the number of users you've paid for.